Sanju Ayyar
Creative Director
An MBA in Marketing, Sanju Ayyar is a Creative Director who believes in building brands using sound consumer insight, sharp ideas, and engaging stories.
Mostly a Copywriter at heart, he has close to 20 years of experience in the advertising industry and has worked on various verticals – from FMCG to Consumer Durables, Heavy Engineering to Non-Profits, Real Estate to Retail, Automobiles to Fashion and more.
Sanju believes that creativity can often give brands an unfair advantage in the marketplace. Some of the brands he has worked on include Kirloskar, Bharat Forge, Kenstar, Gemini Refined Oil, Mahindra Logistics, Indospace, Amanora, Tata Housing, Runwal Group, P. N. Gadgil Jewellers, Siyaram's, World Aids Campaign and Adar Poonawalla Clean City Movement.
While he's not working on campaigns and ideas, you can find him enjoying sports, reading, cooking, watching a movie or at a neighbourhood lounge going with the flow.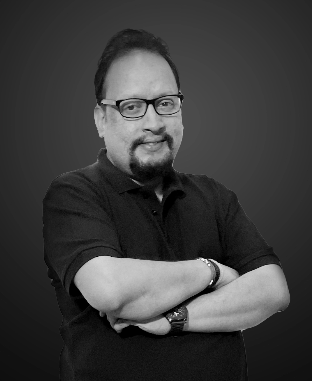 26 Years of Growing Young
Seagull Advertising completed 26 years last year. Yet, we firmly believe that we're just breaking out of the shell. Yes, we have a collective professional experience of over 100 years. But the will to create disruptive ideas with child-like enthusiasm, and backed by robust brand strategy services, is stronger than ever before. Perhaps that is what makes us one of the top advertising agencies in Pune. 'Growing Young' is our promise to our clients, partners, vendors, and the world that we stand for young minds and fresh ideas. Let's co-create path-breaking ideas that shift the way we live and interact every single moment.
Join Hands with Us
As one of Pune's best branding and design agency, Seagull Advertising can do all of the below:
Help your start-up / challenger business idea become a preferred strong brand
Help your established legacy brand get a rejuvenated make-over for an increasingly young world
Help your career get a genuine boost by working on the best brands with the best minds
See Our Solutions
Join the Team