Sameer Desai
Managing Director
Sameer is the founder and MD of Seagull Advertising. In addition to being the driving force behind Seagull's success, Sameer also sits on the exclusive advisory board for several reputed companies.
Armed with an MBA from the prestigious Symbiosis Institute of Business Management (SIBM), Sameer holds certifications from Berlin School of Creative Leadership and IIM Ahmedabad. At Seagull, Sameer focusses on new business, client relationships, and steers the Brand Strategy services pillar.
Sameer has worked on brands like Pepsi, Bacardi, Venky's Chicken, Chalaang, Fundook, Kohinoor Group, Urja, RMK Spaces, Thermax, Mont Vert, PNG Jewellers, Playboy Energy Drink, Jaihind, C'lai, Mayur Alankar, Ranka Jewellers, Maple, Oyster and Pearl, Amanora, God's Water, Malaka Spice, Maple Shelters, Kothari Wheels, Guardian Education, SeamEdu, Paranjape Builders, Youthville, iNIFD, Mahalaxmi Developers, Tork Motorcycles, Silverberries IVF Clinic, Anand Bose Constructions and many more.
Sameer is an avid runner and fitness exponent. Having successfully run the Mumbai & Satara Hill Marathons, Sameer's zest for health is ever-growing. He trains every morning with a group of fellow fitness enthusiasts and has been a yoga practitioner for 10+ years. Sameer is also a skilled badminton player with exceptional reflexes and hand-eye co-ordination.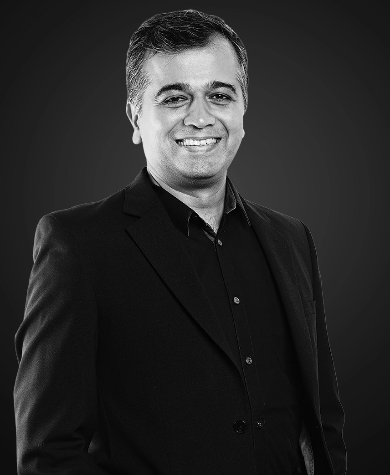 26 Years of Growing Young
Seagull Advertising completed 26 years last year. Yet, we firmly believe that we're just breaking out of the shell. Yes, we have a collective professional experience of over 100 years. But the will to create disruptive ideas with child-like enthusiasm, and backed by robust brand strategy services, is stronger than ever before. Perhaps that is what makes us one of the top advertising agencies in Pune. 'Growing Young' is our promise to our clients, partners, vendors, and the world that we stand for young minds and fresh ideas. Let's co-create path-breaking ideas that shift the way we live and interact every single moment.
Join Hands with Us
As one of Pune's best branding and design agency, Seagull Advertising can do all of the below:
Help your start-up / challenger business idea become a preferred strong brand
Help your established legacy brand get a rejuvenated make-over for an increasingly young world
Help your career get a genuine boost by working on the best brands with the best minds
See Our Solutions
Join the Team