Navnath Raut
Sr. Manager - Operations & Production
Navnath has 19 years of experience and excellence in the field of Advertising, Administration, Healthcare / Pharma, Manufacturing Industries, and Project Management. He has a thorough knowledge of Branding, Design, Print, Production, Digital Media.
Navnath holds a bachelor's degree in Commerce and a Diploma in Graphics Designing. At Seagull, his main responsibility is to help clients to achieve their goals. He spearheads the efforts to define and manage processes that streamline work. Besides this, he is also in charge of timely delivery and people management.
Navnath has worked on clients like Amanora, Kohinoor Group, Mahalaxmi Developers, Belvalkar Group, Namrata Group, Pride Purple, Navkar Park, Haware (Thane), Mont Vert, Playtor, ITREND, Mantra Properties, Maple Shelters, PNG Jewellers, Ranka Jewellers, Mayur Alankar, HVB (Mumbai), Symbiosis, MIDAS, Balaji Management Institute, C'lai, Jaihind, Oyster & Pearl, Silverberries, Healthberries, ClearSkin, HairMD, Mesco, Urbounce, Green Salute, NCDEX, Thermax, Adar Poonawala Clean City Movement etc.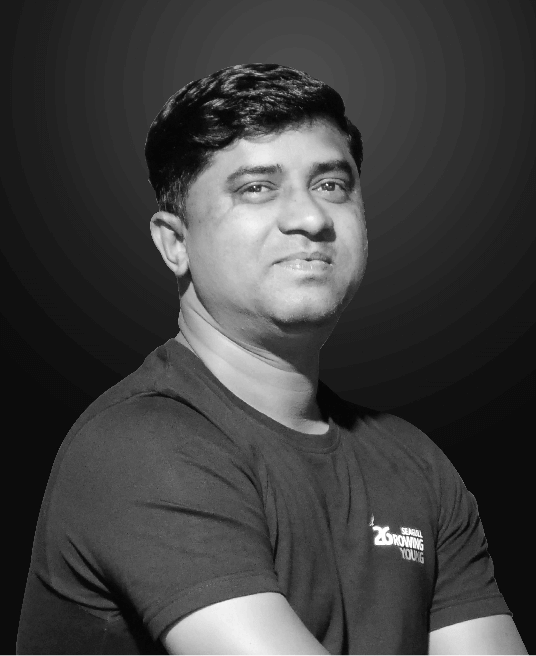 26 Years of Growing Young
Seagull Advertising completed 26 years last year. Yet, we firmly believe that we're just breaking out of the shell. Yes, we have a collective professional experience of over 100 years. But the will to create disruptive ideas with child-like enthusiasm, and backed by robust brand strategy services, is stronger than ever before. Perhaps that is what makes us one of the top advertising agencies in Pune. 'Growing Young' is our promise to our clients, partners, vendors, and the world that we stand for young minds and fresh ideas. Let's co-create path-breaking ideas that shift the way we live and interact every single moment.
Join Hands with Us
As one of Pune's best branding and design agency, Seagull Advertising can do all of the below:
Help your start-up / challenger business idea become a preferred strong brand
Help your established legacy brand get a rejuvenated make-over for an increasingly young world
Help your career get a genuine boost by working on the best brands with the best minds
See Our Solutions
Join the Team