Deepak Sonar
Art Director
An industry veteran whose prolific portfolio comprises national and international clients. After completing his Fine Arts from North Maharashtra University, Deepak has worked with agencies in Pune, Mumbai, and Dubai. At Seagull, he mentors emerging artists and inspires them to push the envelope. He is well-versed with branding, packaging design, exhibition stall design as well as digital online advertising.
In his career spanning over 15+ years, Deepak has worked for various industries and numerous clients such as Java Motors, Telangana Govt., HIL, UPL Advanta, Magarpatta, WAHL, Malabar Gold, Subaru, Qatar Airways, LG Electronics, Brilliance Auto, Kinglong, Medeor Hospital, Redington, Bajaj Auto, Mahindra Tractors, Mercedes-Benz, Maruti Suzuki, Eicher Motors B2B, Bystronic, Danobat Group, TAL, Electronica, Rizvi Management, EFL, Innoventive Industries, Talwalkar Fitness, Vitesse Pvt. Ltd., Jyoti Cable, etc.
His feather in the cap: Best Stall Design Silver Award for TAL Manufacturing Solutions Ltd.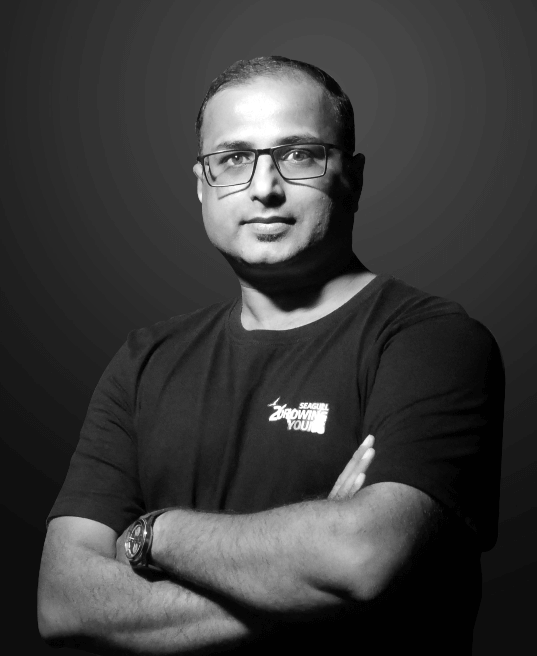 26 Years of Growing Young
Seagull Advertising completed 26 years last year. Yet, we firmly believe that we're just breaking out of the shell. Yes, we have a collective professional experience of over 100 years. But the will to create disruptive ideas with child-like enthusiasm, and backed by robust brand strategy services, is stronger than ever before. Perhaps that is what makes us one of the top advertising agencies in Pune. 'Growing Young' is our promise to our clients, partners, vendors, and the world that we stand for young minds and fresh ideas. Let's co-create path-breaking ideas that shift the way we live and interact every single moment.
Join Hands with Us
As one of Pune's best branding and design agency, Seagull Advertising can do all of the below:
Help your start-up / challenger business idea become a preferred strong brand
Help your established legacy brand get a rejuvenated make-over for an increasingly young world
Help your career get a genuine boost by working on the best brands with the best minds
See Our Solutions
Join the Team