Aneesh Kamat
Sr. Creative Manager
As a creative storyteller, Aneesh is responsible for ideation, copy, and the overall creative output at Seagull. With an MA in Mass Communication, he has 12+ years of multi-disciplinary experience across traditional and digital communication channels.
He firmly believes that all communication ideas must help to solve a real-world customer problem or create an unexplored opportunity. His key skill lies in connecting consumer insights to shareable ideas.
In his journey, he's worked on brands like PNG Jewellers, Amanora Township, Kohinoor Group, Malaka Spice, Courtyard Marriott, Toilet Seva, Redeemption Crypto, Som Autotech, SEACO Foundry, Pravin Pickles, Suhana Masalas, Vilas Javdekar, Aranca, Stahl Kitchens, Skroman Automation, Edify International School, Shivaie Organic Farms, INIFD, Tork, Symbiosis, Kutwal Foods, and more.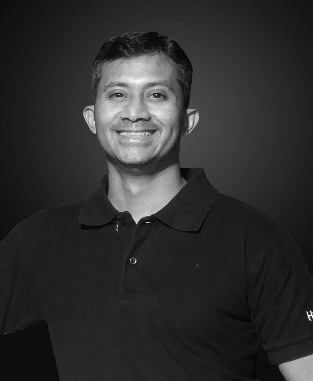 26 Years of Growing Young
Seagull Advertising completed 26 years last year. Yet, we firmly believe that we're just breaking out of the shell. Yes, we have a collective professional experience of over 100 years. But the will to create disruptive ideas with child-like enthusiasm, and backed by robust brand strategy services, is stronger than ever before. Perhaps that is what makes us one of the top advertising agencies in Pune. 'Growing Young' is our promise to our clients, partners, vendors, and the world that we stand for young minds and fresh ideas. Let's co-create path-breaking ideas that shift the way we live and interact every single moment.
Join Hands with Us
As one of Pune's best branding and design agency, Seagull Advertising can do all of the below:
Help your start-up / challenger business idea become a preferred strong brand
Help your established legacy brand get a rejuvenated make-over for an increasingly young world
Help your career get a genuine boost by working on the best brands with the best minds
See Our Solutions
Join the Team